?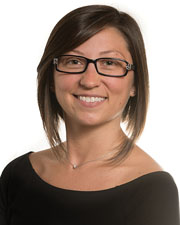 Name: Lindsay Gomula
Title: Supervisor
Company Name: Janover LLC
What is your favorite motivational quote?
"It's not where you start, it's where you finish."
How do you hold your own in a negotiation?
By coming prepared with all the facts and circumstances, keeping an open mind, and supporting the outcome regardless of my stance on the matter.
What was one of your biggest accomplishments in the last 12 months?
Within the last year I've taken on the responsibility of new jobs and clients in industries that I was not familiar with and tackled them head-on.