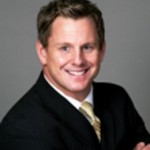 Michael Murphy, Douglas Elliman Commercial
What was your most notable project, deal, transaction or professional achievement in 2015?
Michael Murphy, Head of Operations for Douglas Elliman Commercial reps town of Islip in $3.5 million sale of 18-acre land sale  on Carlton Ave., netting the town's taxpayers more than $3.5 million in revenue.  The 18 acres was divided and sold to pharmaceutical companies InvaGen Pharmaceuticals and Alphamed Realty, that will relocate and expand with the construction of two separate facilities – one for manufacturing and distribution and another for bottling, packaging and distribution.  The inititive to consolidate government space and streamline surplus municipal property Was spearheaded by councilwoman Trish Bergen Weichbrodt, as a way to create additional revenue for the town.
How will you be supercharging your productivity in 2016?
2016 will be another year of unparalleled achievements and dedication to exceptional service given to our clients. We have come very far in 2015 and look forward to going further in the New Year! We plan on growing our office with a handful of new and experienced agents to work with our client base and inventory.