White Plains, NY According to county executive Robert Astorino, projects supported by the Westchester County Industrial Development Agency (IDA) and Local Development Corp. (LDC) in 2016 totaled $604 million in private investment. The 13 IDA and LDC projects created or retained 2,179 permanent and construction jobs. The year-end results were revealed at the monthly board meeting of the IDA and LDC.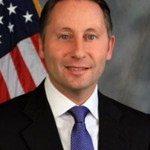 Robert Astorino, Westchester's Industrial Development Agency
"Westchester County is committed to working with businesses and not-for-profit institutions to help them succeed and prosper," said Astorino. "Thanks to the work of the IDA and LCD, we are creating and retaining thousands of jobs every year while attracting major private investments in our economy."
Over the past six years, the Westchester IDA has provided financing and support for 60 commercial and residential projects with a combined total private investment of approximately $1.9 billion. These projects created or retained 19,852 permanent and construction jobs in Westchester County. Since it was established in 2013, the Westchester LDC has approved $834.3 million in tax-exempt bond financing for 18 non-profit projects which created or retained 1,320 permanent and construction jobs.
Among the major projects receiving IDA financing and support in 2016 were:
Million Air's $80 million renovation and upgrade of its corporate aviation facility at the County Airport;
Dannon's $30 million renovation of the former Fortunoff building in downtown White Plains for its U.S. headquarters, a project that will help retain and create nearly 600 jobs;
Including Sheldrake Station Development's $35 million construction of 100 new rental units in Mamaroneck.
Among the nonprofit projects supported by the LDC in 2016 were a $284 million tax-exempt bond financing for the Westchester Medical Center's new ambulatory care pavilion in Valhalla, the largest healthcare construction project in the Hudson Valley. The LDC also provided tax-exempt bond financing for Sarah Lawrence College, Rippowam Cisqua School, Hendrick Hudson Library, Cardinal McCloskey Community Services and Bethel Methodist Housing.
"This year's impressive results clearly demonstrate the importance of the IDA and LDC in maintaining a strong and vibrant economy in Westchester, with nearly 2,200 jobs created and retained in the past year," said William Mooney III, the director of the Westchester County Office of Economic Development. "By partnering with the County, businesses and not-for-profits are investing in the future of Westchester."      
The IDA is a public benefit corporation created in 1976 for promoting and encouraging economic development in the county primarily through assisting in the creation or retention of jobs. The IDA is also empowered to issue taxable and tax-exempt bonds for organizations meeting federal and state guidelines. There is no financial risk to the county or to county taxpayers. The obligation for repaying the debt rests solely with the organizations. Created in 2013 under the state's Not-For-Profit Corporation Law, the LDC provides non-profits access to millions of dollars in low-cost, tax-exempt bonds for the financing of job-creating construction projects.