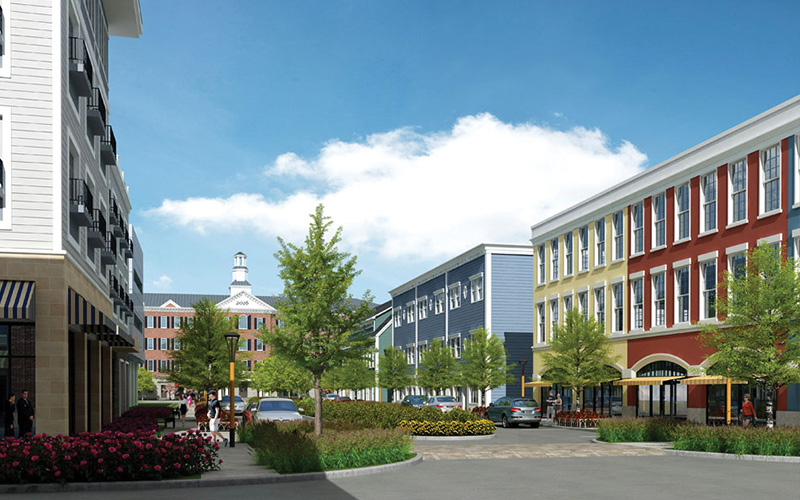 Ronkonkoma, NY According to TRITEC Real Estate Company, Inc., Ronkonkoma Hub has received LEED ND certification.
The United States Green Building Council (USGBC) has awarded the TRITEC's Ronkonkoma Hub an LEED-NDv4 certification. LEED-ND Stands for Leadership in Energy and Environmental Design Neighborhood Development. It is a certification that is given out to developments whose location and design meet accepted high levels of environmentally responsible, sustainable development.
The 53-acre community will be a model for sustainability. Earlier this year, the project achieved a LEED Certified Neighborhood Development (LEED ND v4) project status. The Ronkonkoma Hub is the FIRST LEED ND v4 project certified in New York State.
When complete the project includes 1,450 residential units 195,000 s/f of retail and 300,000 s/f of office space, and 60,000 s/f of hospitality/flex space. The Hub will be constructed in phases with an estimated ten years until full completion.
TRITEC has established itself as a leader among New York and D.C. metro area commercial real estate companies, with a nearly 30-year track record of successfully acquiring, developing, constructing, financing, leasing and managing real estate projects.