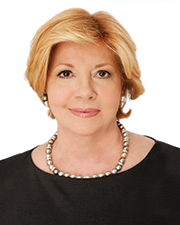 The holidays are here and NYC is the place to make them merry and bright! From the Rockefeller Christmas Tree to the legendary department store windows; welcome to Christmas Town! Now that all the dazzling windows have been unveiled here is my shopping summary of the sparkle.
Bergdorf Goodman, 754 Fifth Ave.
The windows are a love letter to New York! They feature seven of the city's most-treasured cultural institutions; The Philharmonic, Museum of the Moving Image, New York Botanical Garden, New York Historical Society, American Museum of Natural History, UrbanGlass, and Brooklyn Academy of Music.
Barneys New York, 660 Madison Ave.
In partnership with creative director Matthew Mazzucca and Barneys' team, LA-based artists the Haas Brothers, have created an imaginative universe through a series of vignettes created with diversity and inclusivity in mind. The design offers an interpretation of the Earth through the ages, with some of the Hass' recurring characters coexisting across eras ranging from the planet's beginning to the far distant future. Through animation and sculpture, four of these eras will be depicted, illustrating four phases of time: Primordial, Utopia, Millennium, and a vision of the future that's been titled Mushroom Singularity. It features a cast of furry, silver and papier-mâché sculpted characters, from a rainbow zebra (a call for LGBTQ inclusivity) to 3-D snakes slithering under the words "Snake Love Not War." In fact, each window and character features one such "Haas Rule," including "Sunbody Loves You," "Cactus What You Preach" and "Bee Yourself." The message will also be represented on the floors of the retailer's Madison Ave. flagship, with each floor assigned a "Haas Rule." For instance, the "Boulder and Wiser" space features a Haas-designed rock garden, its psychedelic colors a match made for Instagram selfies. The idea is to take the outdoor experience — which encourages window shopping but not necessarily actual shopping — and bring it indoors, closer to the cash register. Madison Ave. will serve as the project's epicenter; Barneys will also roll out the holiday window concept across its 14 U.S. stores — including those in Beverly Hills and its downtown Manhattan outpost — for the first time in its history.
Bloomingdale's, 59th St. and Lexington Ave.
The holiday windows will be inspired by 20th Century Fox's movie "The Greatest Showman," which is about the life of circus impresario P.T. Barnum. Bloomingdale's teamed up with Swarovski to create the "Greatest Holiday Windows" and will play music from the film musical. The movie will be released in theaters December 25th.
Henri Bendel, 712 Fifth Ave.
Collaborated with Lovepop Cards, a Boston-based startup that creates unique 3D paper sculptures, to design their holiday windows. My favorite is the 30,000 butterflies and 12 ft. worth of sparkly hat boxes in the jaw dropping atrium.
Lord & Taylor, 424 Fifth Ave.
This year is called "The Best and the Brightest" with windows dressed in holiday flair. Each display incorporates enchanted snow globes to help tell the story. The five animated windows boast a unique intricate scene, including: Arctic Adventures: Two polar bears meet for a celebratory high-five in an arctic scene, Christmas in the City: Starry holiday scene set against NYC skyscrapers, Holiday Circus: A vintage-style circus is conducted by a smiling ring master, Santa's Magic: A modern-day Santa looks into his globe and Winter Woodlands: A rabbit ventures toward a magical tree with woodland creatures.
Lord & Taylor partnered with Hallmark Channel to create a series of windows along 38th St. Both companies cherish the holiday season and have joined efforts to further delight customers. The windows feature special animations that celebrate Countdown to Christmas, the network's programming event.
Macy's, 151 West 34th St.
Macy's claims to be the first department store in NYC to feature holiday windows since the 1870s. The theme for this year's holiday windows is "The Perfect Gift Brings People Together" and each window will focus on the joy of sharing holiday festivities with friends and family.
Saks Fifth Ave., 611 Fifth Ave.
Collaborating for the first time on a holiday experience, Saks Fifth Ave. and Disney celebrate the season entitled "Once Upon a Holiday." This is the first time Saks will animate all of the windows.
In celebration of the 80th anniversary of Disney's Snow White and the Seven Dwarfs, The 14 Fifth Ave. windows will each depict a different scene from the story, beautifully translating the iconic movie into real-life delights. Vignettes will include Snow White dancing among woodland creatures, the seven dwarfs "heigh-ho!"-ing home from a day's work in the diamond caves, and the Wicked Queen's mischievous trickery with the infamous red apple. Also new to the windows this year is a 3D layering technique which incorporates original artwork from the film into the backdrops for each display.
In Saks New York's 49th St. and 50th St. windows, four legendary designers—Alberta Ferretti, Naeem Khan, Monique Lhuillier, and Marchesa—have created one-of-a-kind fairytale gowns for a 21st century Snow White. The luxury dresses will be set against a fantasy forest backdrop.
Tiffany's, 727 Fifth Ave.
This year, Tiffany's windows will be inspired by Christmas in New York – the quintessential Tiffany holiday. Each window, like a magical jewel box, contains a glittering, festive scene that only Tiffany could conjure up. Where else would one decorate their Christmas tree with diamonds, or throw a lavish feast for fabulous friends with jewel-filled Christmas crackers, champagne, cakes and all, right in the snow? Another window display features Rockefeller Center with Prometheus in gold leaf and a jewel-trimmed tree with angels.
And on the façade of the flagship, they will light up Fifth Ave. with an intricate light show inspired by an archival motif depicting a spray of diamonds, which framed the Tiffany Diamond at the 1939 New York World's Fair.
Be sure to prepare for the Breakfast at Tiffany's you have always dreamed of; now open is a restaurant at its flagship Fifth Ave. location called Tiffany's Blue Box Cafe, and the menu does include breakfast. The store is the setting for Audrey Hepburn's classic 1961 film "Breakfast at Tiffany's." The Blue Box Café shares the fourth-floor with the Tiffany's renovated home and accessories collection, baby boutique, vintage books and fragrance laboratory.
Beyond the Department Stores…
On Madison Ave., famed American leather goods company Ghurka launched its flagship boutique at 69th St., number 831. The British designer and outerwear apparel brand Mackintosh has finally opened its first stateside shop mixing modern technology with traditional techniques to create the ultimate "Mac" at 833 Madison Ave.Fashionphile, most trusted source in the secondary market for luxury handbags, coming to 958 Madison Ave. Menswear brand The Tie Bar went pop up to permanent at 400 Madison Ave. Iconic clothing and accessories retailer Paul Stuart has unveiled its revamped NYC store at 45th St. with a brand new first floor and mezzanine featuring an expanded shoe department, a dedicated women's boutique and the newest location of the renowned NYC men's hair salon Fleischman.
On Fifth Ave., iconic menswear brand Corneliani launched its exclusive made-to-measure service at Saks Fifth Ave.'s flagship. Peach & Lily expands into Bergdorf Goodman, 745 Fifth Ave., bringing five South Korean beauty lines to the shop in shop. Bulgari raised the curtain on its most important store, Fifth Ave. on the southwest corner at 57th St. Kate Spade has opened the doors of its newest location in Rockefeller Plaza at 49th St. offering exclusives selected specifically for this locale.
On the Upper East Side, cult-fashion brand, AYR has secured its fourth location, a short-term boutique at 958 Lexington Ave. Old Navy is heading to the base of an upcoming 18-story condo on East 86th St. and Lexington Ave. Ulta opened the eagerly anticipated temple of beauty at 188 East 86th St.
In Herald Sq., Target Herald Sq., just west of the 34th St. and Broadway intersection, 112 West 34th St., had an over the top opening. This is one of Target'ssmall-format stores with 50,000 s/f and is the company's third store in Manhattan and its 17th in NYC.
In SoHo, Gucci to take 10,700 s/f of ground-floor block through retail space at 375 West Broadway. Rebag.com, a seller and re-seller of luxury accessories, will officially launch its first concept store at 390 West Broadway. Athletic and footwear brand Asics will have its new AsicsTiger store at 276 Lafayette St. French-Japanese record label and fashion imprint, Maison Kitsuné now at 248 Lafayette St. Santino LoConte brought Reign, his new multi-brand menswear shop to 807 Washington St., featuring a wide variety of Japanese, Italian, American and other European brands, including Balmain, Hender Scheme, IRO, Junn.J, Mykita x Maison Margiela, Our Legacy, Public School, Rick Owens, Suicoke, Tim Coppens and Undercover. Brett Johnson's luxury Italian-made menswear is here, 109 Mercer St. Ricky's NYC, beauty outpost to relocate its Union Sq. store to 830 Broadway between East 12th and East 13th Sts. Giorgio Armani Beauty is bringing its pop-up Armani Box concept to 490 Broadway.
Happy holidays and happy shopping!
Faith Hope Consolo is the chairman of Douglas Elliman's Retail Leasing, Marketing and Sales Division, New York, N.Y.