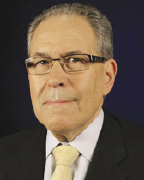 Brooklyn, NY According to TerraCRG, Jed Walentas of Two Trees, AJ Pires of Alloy and Regina Myer of Downtown Brooklyn Partnership will unite as keynote speakers at the firm's 7th Annual Only Brooklyn Conference. The panel will be moderated by Michael Stoler of Madison Realty Capital/The Stoler Report. This year, TerraCRG is partnering with Citi Habitats, along with the Brooklyn Chamber of Commerce for an all-day event devoted to exploring the projects and trends of the most exciting real estate market in the country – Brooklyn.
"This is a great opportunity to have a conversation with some of the thought leaders of our market and hear their visions for the city within a city called Downtown Brooklyn," said Ofer Cohen, Founder & CEO of TerraCRG. "The area has tremendous development momentum. With several very large scale projects in the pipeline, over 6,000 residential units being delivered, CityPoint up and running and several marquee retail deals - this is a very exciting time to be in Downtown Brooklyn," added Cohen.
The keynote panel will address the remarkable transformation of Downtown Brooklyn. Two Trees is the developer of 300 Ashland Place and most recently, Alloy announced a massive mixed-use project at 80 Flatbush, which will include two schools and 900 residential units.