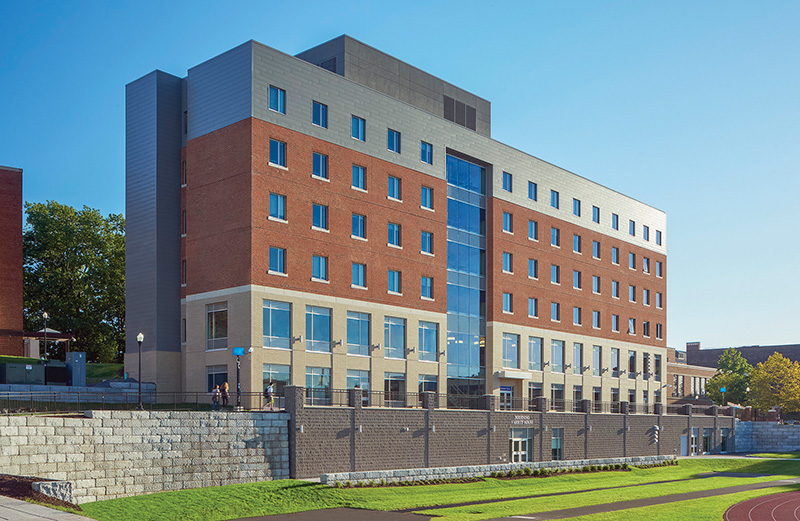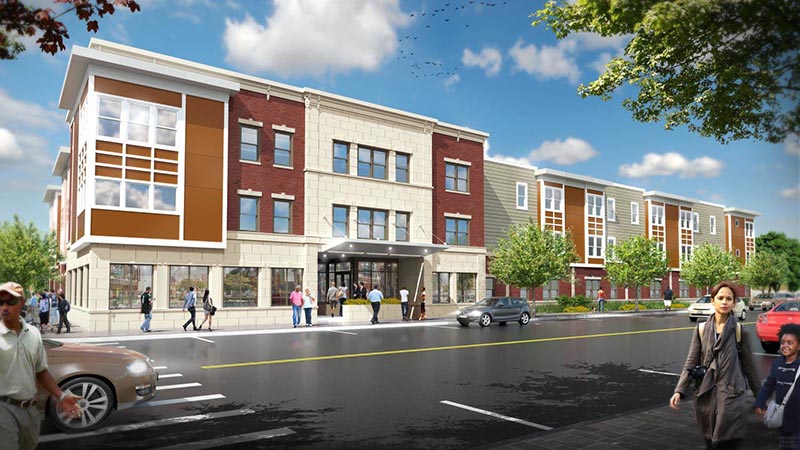 ROCHESTER, NY SWBR has been recognized for two recent projects by Rochester's chapter of Construction Specifications Institute (CSI). The two projects, receiving the Genesee Award for Construction Management, are DePaul Joseph L. Allen Apartments and University of Rochester's Genesee Hall.
The award is given for exceptional teamwork between owner, designer and constructor through CSI's principles of clear, well-prepared construction documents, which can positively influence the process, quality and successful outcome of a project.
Located in Schenectady, and named for a longtime civic leader and former city councilman, DePaul's Joseph L. Allen Apartments is an affordable and supportive housing community that provides permanent housing where residents can access the support services they require to live successfully in the community.
Genesee Hall, University of Rochester's new 72,000 s/f residence hall, integrates academics, athletics and student life into the residential experience. The modern facilities, overlooking the athletic complex, house 151 first-year students and provide convenient access to the fields and sports facilities, making it easier for students to combine their academic and athletic lives.
SWBR accepted the awards earlier this month at the annual CSI Gala, held at Perkins Mansion.