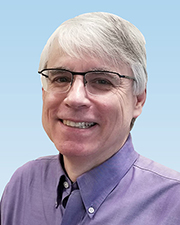 NEW YORK, NY WSP has hired Steve Strebel to join its structures practice. He has worked in the curtain wall industry for 30 years and has experience in the design, engineering, testing and installation of curtain wall systems around the globe. His background ranges from cladding consulting on several of the world's tallest buildings to assisting architects with architectural sculpture and similar complex works.
His's knowledge extends from design workshops with leading architects on premier projects to on-site inspection of façade installations.
"We are thrilled to be adding Steve and his curtain wall engineering expertise, especially in high-rise projects, to our existing building enclosures practice. The addition of curtain wall engineering is in line with our strategy to provide comprehensive building engineering needs of our clients," said Jeffrey Smilow, executive vice president and managing director of building structures for WSP. "Steve's appointment as national director of curtain wall enclosures will be instrumental in enhancing our integrated structural and systems engineering practice."
With Strebel's addition to the WSP team, the firm now offers leading insights in the design, engineering, testing and installation of curtain wall systems, including unit and stick systems, strip windows, standard and steel strong-back systems, canopies, sunshades, beam and column cladding, tension wall systems, glass mullion systems, external glass fin systems, architectural sculpture, security walls, operable walls, bullet-proof and blast walls, and several others.
Strebel has a bachelor of science in engineering from the University of Illinois at Urbana Champaign and a master of science in engineering from Washington University in St. Louis.
In addition to high-rise façade engineering, WSP's enclosures practice offers engineering design, commissioning and forensics services for new and existing buildings. The group's broad enclosure proficiency is coupled with in-depth awareness of building science and HVAC interaction with enclosure systems. The firm's projects include the National Museum of African American History and Culture, Banc of California Stadium for the Los Angeles Football Club, as well as various high-end university projects for the University of Southern California, Georgetown University and MIT and many others.