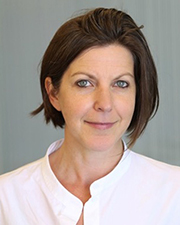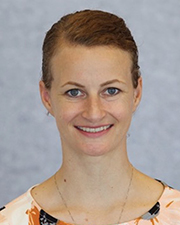 NEW YORK, NY Spacesmith has two new appointments in the firm: architect and sustainable design specialist Wendy Wisbrun, AIA, LEED AP, has joined their team in its Hudson office, and the firm's architect Amy Jarvis, AIA, has been promoted to associate.
As a LEED-accredited, registered architect, Wisbrun brings Spacesmith valuable experience designing a wide range of institutional, commercial, and residential projects. As an associate based in the firm's office in Hudson she will use her talents to design a range of project types and develop new business in NYS and beyond.
Also elevated to associate is architect and project manager Jarvis who joined Spacesmith in 2014 and has helped lead various retail, restaurant, residential, institutional, and workplace building projects. Jarvis is on the team designing new a workspace for the American Museum of Natural History in Manhattan. She is a registered disaster-relief building evaluator.
Recently named one of Interior Design Magazine's Top 100 Rising Giants, Spacesmith has earned a reputation for design excellence, expertise in project delivery, and a unique focus on business and client strategic goals. These new associates represent the firm's dedication to quality design work and underscores Spacesmith's commitment to its core values of highly crafted, client-driven solutions.

"Wendy and Amy are both talented designers who serve as key players in our firm's growth," said Jane Smith, FAIA, IIDA, founding partner of Spacesmith. "We're delighted to have these designers and associates who are highly motivated, experts in their craft, and dedicated to fostering excellent client relationships."

In their new positions, both Wisbrun and Jarvis will play key roles as the firm continues to expand its presence across a variety of sectors. At the same time, says Smith, they will lead and manage project teams and act as mentors for emerging professionals. Wisbrun also plays a key role in establishing new clients in the Upstate New York markets around the Hudson River Valley and Albany.

"These two accomplished professionals also reflect Spacesmith's broader mission, to create meaningful buildings and interiors that positively impact the community and advance our clients' organizational objectives," said Smith.