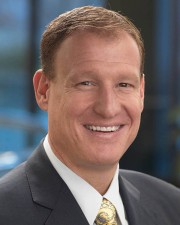 HACKENSACK, NJ Commercial real estate borrowers searching for a fast injection of capital at affordable rates can now take advantage of Silver Arch Capital Partners' new special loan program for income-producing properties.
"Many borrowers are applying for loans in a tight lending environment, so we set out to create a loan program with favorable rates and terms which complements our other programs," said Jeffrey Wolfer, president and CEO of Silver Arch.
"As a nationwide private lender, we step up when banks and other conventional lenders may not be willing or able, by creating a program to address the unique needs of this sector of the commercial real estate market.
"If a property owner is looking to stabilize a property or help expedite lease-up, a loan from Silver Arch Capital can help."
According to Wolfer, the new lending program offers funding from $1 million to $12 million. Rates start at 6 ¾% plus 1 ½ points. Lending opportunities are limited to income-producing properties based in the United States.
Silver Arch Capital Partners has closed the first two loans under the newprogram.
The first closed loan was securedbya tenant-occupied condominium located on W. 22nd St. in Manhattan. The 21-story building in the Gramercy Park neighborhood boasts a full-time doorman and concierge, a state-of-the-art fitness center, cold storage, a playroom, plus a furnished rooftop deck and lounge with an outdoor kitchen.
Thesecond closed loanwas secured by a8,600 square-foot commercial property located on Southern Blvd. in the Bronx's Longwood neighborhood.The four-story building is home to a cell phone company, whichoccupiesa ground floor storefront. The owner is currently actively leasingthethree floors of office space plus the remaining ground floor space. Upon completion, the property value will be $3.5 million.
"Access to capital can be vital to a property's continued operations, even when the property is generating revenue," Wolfer said. "That makes our new lending program ideal for apartment buildings, offices, retail locations, and other revenue-generating properties that need capital quickly, and at good rates."
According to Wolfer, timing is of the essence for many property owners, with conventional banks simply taking too long to greenlight the necessary funds.
"Borrowers come to us because they know that we can quickly meet their needs," Wolfer said. "As a private lender, we are afforded the flexibility and speed borrowers could not obtain otherwise."
With decades of experience and more than $2 billion in closed loans, the principals of Silver Arch Capital Partners are known for their innovative approach to lending, closing loans for borrowers who may be turned away by a traditional lender due to property type or issues with credit. In addition to their new special rate program, Silver Arch manages loan programs for multiple commercial property types, multifamily properties, and raw land.
Applications are being accepted for Silver Arch Capital Partners' new loan program. To apply for a loan at these special new rates, or to explore the nationwide private lender's other loan programs, visit www.SilverArchCP.com