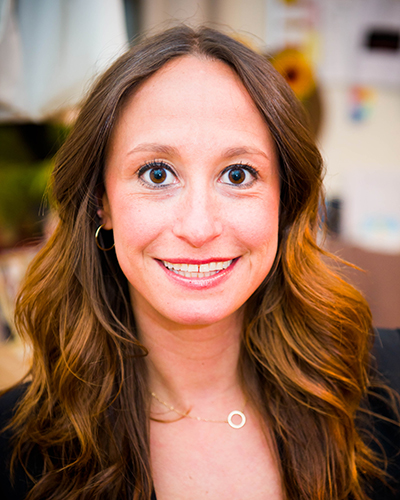 Manhattan, NY According to the New York City chapter of NAIOP — a leading national organization for developers, owners and related professionals in office, industrial, retail and mixed-use real estate — Jodi Shaw has been elected its 2017 president. In this role, Shaw will focus on enhancing the chapter's education, networking and advocacy efforts and expanding its membership, with the goal of bettering the commercial real estate landscape in New York City.
A senior director in the New York City office of Keller Augusta, Shaw has displayed significant dedication to NAIOP New York City since joining the organization in 2012. She most recently served as the chapter's president elect, and previously served as secretary and chair of the Developing Leaders' Committee (DL). As DL chair, Shaw was integral in creating programming to connect young professionals with industry leaders, helping them forge career-building relationships and providing them with the necessary tool to navigate the highly competitive New York City real estate space.
"Jodi has a long record of dedication to the real estate industry, and we're extremely pleased with her election as the NYC chapter's new president," said Thomas Bisacquino, president and CEO of NAIOP. "Jodi is renowned for her ability to engage membership and develop programming that benefits the career objectives of real estate professionals. Her vision for 2017 will go a great way toward enhancing the organization's networking and professional development opportunities and increasing the value we provide to the industry."
In 2017, Shaw, along with her executive board, have already organized several events aimed at educating NAIOP's New York City membership, including a "State of the Market" event, where several industry leaders weighed in on the market's current trajectory, and a tour of 3 World Trade Center. Other sessions were devoted specifically to engaging new members and broadening the perspective through which professionals analyze real estate development. Programs being planned for later this year include tours of other notable New York City development projects, networking sessions, the organization's annual golf outing and events designed to increase the involvement of NAIOP NYC's developing leaders.
"Over the past 5 years, Jodi's passionate work on behalf of NAIOP NYC has been unmatched, and our recent growth is a testament to her unwavering commitment to the organization," said Rick Lechtman, NAIOP NYC's founding president. "Jodi's leadership skills have been instrumental in increasing member involvement, and as president, she will be able to utilize her unique talents to increase the organization's impact. With Jodi at the helm, we're confident that 2017 will be a banner year for NAIOP NYC, as we enhance the educational, networking and lobbying efforts we provide on behalf of the real estate development and investment industry. We are an organization to a diverse group of professionals and are excited to have Jodi serve as our first woman leading our chapter."
In her previous role as chair of the organization's DL committee, Shaw spearheaded a number of events to further NAIOP NYC's goals. Notably, she helped to coordinate a breakfast series, bringing in prominent development executives to share their experiences with the organization's young professionals. In recent months, the guest speakers included Craig Tagen of Clarion Partners; Peter Duncan of George Comfort and Sons; David Sturner of MHP Realty Services; Jonathan Schultz of Onyx Equities; Tammy Jones of Basis Investment Group, LLC; and Dean Shapiro of Oxford Office Properties.
"In the daily hustle and bustle of the industry, it can be easy to overlook networking and other activities that are essential to developing a career in today's rapidly evolving real estate industry," said Shaw. "As we implement our 2017 programming, we're committed to broadening our slate of educational events, and making them accessible to a diverse group of industry professionals. These activities, in tandem with our lobbying efforts, will serve to promote the real estate industry at large and, ultimately, broader society."
In addition to Shaw, other members of NAIOP NYC's 2017 executive board include:
Rick Lechtman of Marcus & Millichap Capital Corp., who will serve as president-elect
Thomas Lee of Boston Properties, who will serve as treasurer
Tiffany Greenidge of Empire State Realty Trust, who will serve as secretary
Robert Jackson of Rockefeller Group, who will serve as a board member; and
Greg Maurer-Hollaender of CBRE, 2016 president, who will serve as a board member
Brian Jauntig of Atlas Capital, 2015 president, who will serve as a board member
Shaw's professional background includes more than 13 years of commercial real estate experience. As Senior Director at executive search firm, Keller Augusta, Shaw focuses on business development and recruiting for construction, development, investment and management clients, focusing in New York City and throughout the Tri-State area. Shaw received a bachelor's degree in Economics from the University of Michigan, Ann Arbor.