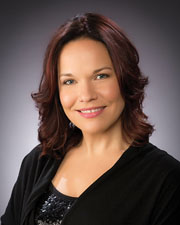 Name: Melissa Geska
Title: President
Company Name: US Ceiling Corp.
How many years have you been in your current field? 19
What is the most exciting job/project/goal for your company in 2019?
We recently launched our workforce development program, USC Academy. Our overall goal is to cross-train and enhance the depth of our employees' technical abilities, as well as partner with like-minded organizations such as Urban League of Rochester's YouthBuild program to help priority populations gain access to our industry. We are deeply passionate about addressing and solving workforce development concerns and increasing the availability of skilled tradespeople. We also recently became an exclusive regional dealer/installer for AeroBarrier, a cutting-edge building envelope sealing system that's garnering top industry nods and helping high-performance builders achieve the most stringent air sealing requirements.
What do you like the most about doing business in the Rochester Region?
I like that there's stability in our economic outlook, as well as diversity when it comes to the different kinds of initiatives we're a part of. We take great pride in knowing that our company has played a role in building Rochester's commercial, multifamily and residential landscape. Our beautiful city also offers a very exciting entrepreneurial environment, with colleges, new technology and lots of start-up businesses.
What Rochester Region networking opportunities does your business participate in?
We proudly support the Builders Exchange of Rochester and the Rochester Chapter of the National Association of Home Builders—two great organizations that provide tremendous educational and networking opportunities that help bolster our company.