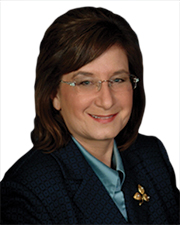 Latham, NY Jessica Richer, an agent with Realty USA, was the catalyst for the $23 million sale of a commercial property in April.
Although Hearthstone Village, a 148-unit senior apartment complex, was not listed for sale at the time, Richer was aware of it due to having previously worked for the property owners. Upon learning of a potential buyer interested in higher end apartment buildings, Richer worked with Anthony Carrow of Carrow Real Estate Services LLC, and Izzy Rosenbaum of RDC Equities to put the transaction together.
"When I worked for the development company, I was the one who got the land under contract and it took two years to get it through the municipal approval process," said Richer. The other significant aspect of the deal was that I was able to get the zoning per unit increased from 6 units per acre to 12 units per acre."
Realty USA joined the Howard Hanna family of companies in July of 2016. Howard Hanna Real Estate Services is the 3rd largest real estate company in the United States. The family-owned and operated real estate company specializes in residential and commercial brokerage service, mortgages, closing and title insurance, land development, appraisal services, insurance services, corporate relocation and property management. With 270 offices across PA, OH, NY, VA, MI, WV, NC & MD, Howard Hanna's more than 9,000 sales associates and employees are guided by a spirit of integrity in all aspects of the real estate process.