Armonk, NY Meridian Capital Group arranged $12 million in financing for the refinance of the Armonk Shopping Center on behalf of Eden Enterprises, LLC.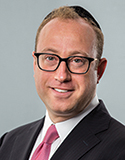 The seven-year balance sheet loan, provided by Investors Bank, features a fixed rate of 3.50% and a five-year extension option. This transaction was negotiated by Meridian managing director, Josh Rhine.
Armonk Shopping Center, located at 450 Main St., is a single-story, 25,000 s/f shopping center and houses four tenants, CVS Pharmacy. The fully leased shopping center is situated adjacent to I-684.
"Located in an affluent area of Armonk near Interstate 684, the center is an easily accessible retail destination," said Rhine. "The client's proven track record, having executed similar business plans in the past, coupled with Meridian's expertise in the market, helped to negotiate favorable terms for the client."