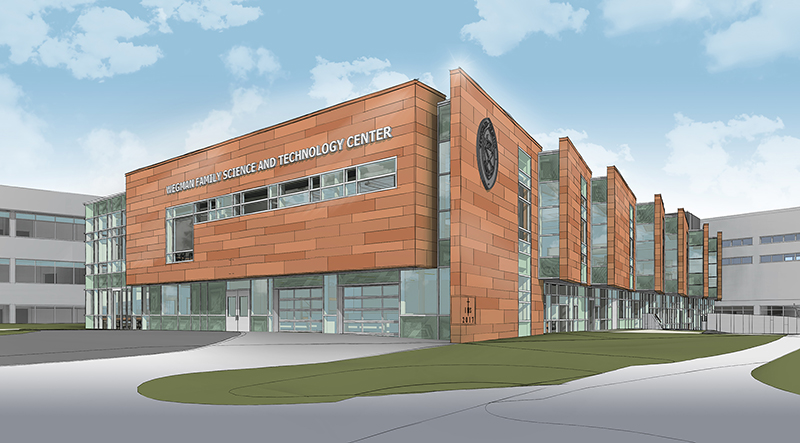 Rochester, NY SWBR developed a design for the new Science, Technology, Engineering and Mathematics (STEM) center at McQuaid Jesuit, the city's college prep school for young men.
The new Wegman Family Science and Technology Center houses 10 classrooms and computer labs, a student life area complete with outdoor commons, campus ministry rooms, and an atrium that serves as an collaboration space for students.
The $12.4 million project, completed in November 2017, consisted of a 39,000 s/f, two-story addition that connects to the current school by covered skyways. The metal panels and glass clad addition uses color and scale to blend into the campus while simultaneously displaying an angular, and thoroughly modern design befitting the progressive program it contains.
SWBR's team involved in this project included principal Steve Rebholz, AIA and project manager Eric Holmquist, AIA.