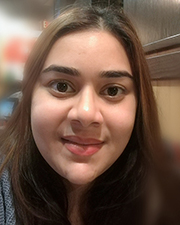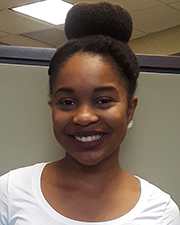 Melville, NY According to Racanelli Construction Company, Inc. Haifa Mallick and Chenoa Justinvil have joined the company.
Mallick will work as a junior estimator. She brings knowledge in construction contracts, project scheduling, AutoCAD, blueprints, structural design, building systems including mechanical, electrical and plumbing, as well as hydraulics, surveying and costing among other areas.
Prior to her new role at Racanelli Construction, Mallick served as a drafter with Shahriar Afshari-TORK Professional Corp., where she drafted plans using computer-aided design and drafting (CAD) software, added details to architectural plans, secured Requests for Information (RFIs), specified project dimensions, materials and procedures, and performed site inspections. Mallick's other related experience was her involvement in various research projects including a Suffolk County water quality research project conducted by Dr. Zhogi at Farmingdale State College. Mallick also has served as a high school substitute teacher and teacher assistant with the Brentwood Union Free School District. Mallick earned her bachelor of science degree in Construction Engineering Technology from Farmingdale State College.
Justinvil will work as an administrative assistant. She brings strong communications and customer service skills to the position. Prior to her new role at Racanelli Construction, Justinvil served at Stew Leonard's Bakery with responsibilities ranging from customer service, product packaging, pricing, baking, catering order preparation and visual presentation. She also served with Panera Bread where she performed a variety of tasks including food preparation and customer service.
She also was employed with Red Mango where her position involved multiple tasks from handling deposits and operating the cash register to customer service and appointing other staff to different duties.
Justinvil holds an associates degree in Culinary Arts Baking from Suffolk County Community College, Eastern and Grant Campus, where she also studied in its Pastry Associate Degree Program. She is currently pursuing her bachelor of business administration in Hospitality Management from the State University of New York, Delhi. In addition, she holds a two-year Certificate in Culinary Arts from the Wilson Technological Center in Dix Hills, where she also served as a banquet cook and member of its wait staff.