Professional Profile: Yvonne Hao 2018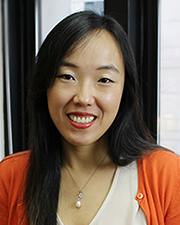 Yvonne Hao
Name: Yvonne Hao
Title: Associate Consultant
Company: Shen Milsom & Wilke, LLC
Location: New York City
Birthplace: China
Education: MBA candidate in Healthcare/Finance and expect to graduate in 2022; Bachelor in Science of Architectural Technology at CUNY
First job outside of real estate: Architect designer
First job in real estate or allied field: Executive assistant at Re/max Eagle
What do you do now and what are you planning for the future? Consultant in medical equipment planning field at present, plan to manage budget, staff, facility regulation issues and offer advertising and financial plan suggestions.
How do you unwind from a busy day? Running, high-intensity interval training (HIIT), and hiking.
Favorite book or author: "Unbroken" by Laura Hillenbrand and "Power of Habit" by Charles Duhigg
Favorite movie: "Slumdog Millionaire"
Last song you purchased/downloaded? "Low Key" by Elena Coats
One word to describe your work environment: Two words - give and take.
Rules to live by in business: Take one step back to see the whole world
What is your dream job? Bring years of managerial experience to healthcare facilities and advanced medical technology to developing countries.