Professional Profile: William Mason, Esq. 2018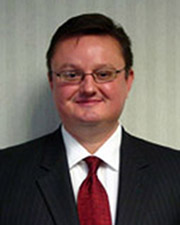 William Mason
Name: William Mason
Title: Partner
Company: Mason and Mason, Esq.
Location: 394 Old Country Rd., Garden City, NY 11530
Birthplace: Queens, NY
Education: Bachlor of science degree from St Johns University 1989, juris doctor degree from Touro College 1994
First job: Licensed sales person for the Guardian Life Insurance Company
First job in the real estate field: Real estate attorney upon graduation from law school.
What do you now, and what are you planning to do in the future: For over twenty years I have concentrated my practice on real estate law representing, individuals, businesses, developers, title companies, and mortgage lenders as it relates to commercial and residential real estate transactions. I am presently the chairman of Real Estate and Financial Professionals of New York, and vice president of the New York Association of Mortgage Brokers. I am past chairman of the Urban League of Long Island. I enjoy boating spending time with my family, and karate. I currently am the managing partner at Mason and Mason, PC, were I hope to continue to grow the size of the firm as well as my client base.
How do you unwind from a bust day: Typically enjoy going for a walk after work, or out to a restaraunt for dinner.
Favorite book or author: I don't know if i could say I have a favorite book or author, but I do enjoy reading any book on history, or self improvement.
Favorite movie: schindlers list
One word to descibe your work enviroment: busy
Rules to live by in business: work hard, be competitive, you can always learn something new, be fair
If you could invite one person to dinner who would it be , and were would you go: newt gingrich, place wouldn't matter since i think he would be so interesting.
What is your dream job: i work at it now , and love every day of it