Professional Profile: Vincent Ettari 2008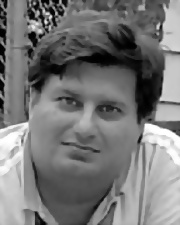 Vincent Ettari - 2008
Name: Vincent Ettari - 2008
Title: CEO/Design Engineer
Company: Vincent A. Ettari, P.E., P.C.
Location: 1065 Spillway Rd., Shrub Oak, NY 10588
Birthplace: New York City/Bronx County
Family:
Two daughters, one who is an attorney, the other studying to be a beautician; one son who is also an engineer
College:
Manhattan College
First job outside of real estate:
Teaching math at a Montessori School, New Rochelle
First job in real estate or allied field:
Construction superintendent for a 20,000 s/f office building in the White Plains area, then as an engineer for N.Y.C.
What are you doing now and what are you planning for the future?
Design work and site plans for small buildings and housing; commercial, industrial and residential site planning; water and utilities design; design and supervision of building retaining walls. Also teach Continuing Education for licensed professional engineers and licensed registered architects.
Hobbies:
Designing educational courses, coin collecting and traveling to new and interesting destinations
Keys to success:
Hard work coupled with a tremendous amount of study, sobriety and industry.
If you had to choose another vocation what would it be?
Engineering again, it has been most fulfilling!