Professional Profile: Victoria Bruno 2018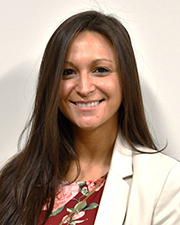 Victoria Bruno
Name: Victoria Bruno
Title: Business Development Manager
Company: KINGS Capital Construction
Location: Tarrytown, NY
Birthplace: Bronxville, NY
Education: Iona College, 2010
First job outside of real estate: Media Coordinator, TMPG Radio Promotions
What do you do now and what are you planning for the future? Currently, my role at Kings is to seek out new business and to develop relationships with the 'movers and shakers' in real estate development in the tri-state area. I represent our firm at all relevant networking events throughout Westchester County to promote brand awareness. It's important for me and the success of Kings to build relationships with developers, architects, engineers, and attorneys for a long-lasting, working relationship. I believe Kings will add tremendous value to any commercial project in the tri-state area. We are trustworthy and pride ourselves on delivering excellent quality of service. Kings is capable of successfully handling the role of a construction manager, general contractor, and site development. Although we are a smaller construction company, we can compete successfully with the larger players in the construction industry. As for my own future, I plan to continue in the growth of our firm. I enjoy my job and, as they say, if you love what you are doing it doesn't feel like work!
How do you unwind from a busy day? I "wine-down" with a movie (action/adventure OR comedy) or I "wine-down" while writing and reflecting on my busy day.
Favorite book or author: 1984 – George Orwell
Favorite movie: I cannot choose just one, I am a true movie-junkie!
Last song you purchased/downloaded? I listen to the same Pandora stations on repeat… mostly 90's hip hop, R & B, and House music for a great workout session.
One word to describe your work environment: Exciting.
Rules to live by in business: Persistence is the key to success.
What is your dream job? I'm living my dream job as BDM for KINGS