Professional Profile: Victor Sozio 2017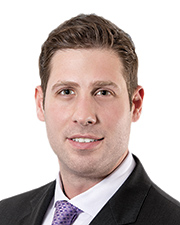 Victor Sozio - 2017
Name: Victor Sozio - 2017
Title: Executive Vice President - Founding Member
Company: Ariel Property Advisors
Location: New York, NY
Birthplace: Bronx, NY
Education: B.S. Manhattan College
First job: At 15 years old, I worked at the local True Value.
First job in real estate or allied field: Handyman working for a friend's father who owned real estate in Yonkers.
What do you do now and what are you planning for the future?:Originating and executing institutional level assignments, while continuing to cultivate relationships. We also plan to expand our footprint in institutional debt/equity space.
How do you unwind from a busy day?:If I get home before my oldest son goes to sleep, I love helping him with his nightly routine and talking about our days together.
Favorite book or author: "Undaunted Courage" by Stephen Ambrose.
Favorite movie: As an Italian from The Bronx, I truly enjoy Goodfellas.
Last song/album that you purchased/downloaded?:"Evolve" by Imagine Dragons
One word to describe your work environment: Dynamic
Rules to live by in business: Like Bruce Lee said: "Use only that which works and take it from any place you can find it."
If you could invite one person to dinner (living or dead, but not related to you) who would it be and where would you go?:Dinner with George Washington at Fraunce's Tavern downtown.
What is your DREAM job? (something other than your current job):A 1980s action movie star, like Schwarzenegger, Segal, or Stallone.