Professional Profile: Valentina Pencheva 2018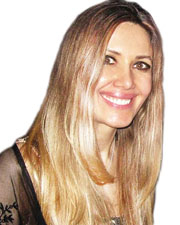 Valentina Pencheva - 2018
Name: Valentina Pencheva - 2018
Title: CEO
Company: Valeo Realty Group 
Location: New York, NY
Birthplace: Bulgaria
Education: Masters in Tourism Management; degree in Journalism (Sofia University), Masters in Finance, Certified Broker in Futures and Options (DePaul University & CME), Management of Employers organizations - ILO, Geneva, Switzerland and EU, Brussels.
First job outside of real estate: Expert in International Labor Office Affairs.
First job in real estate or allied field: I founded Valeo Realty Group (real estate investor in Europe before that). At the time I was also the CEO and founder of an European company–International Commercial Agents–a joint venture between ACG Vienna and myself.
What do you do now and what are you planning for the future? We are a boutique NY company, which does both residential and commercial real estate deals. Working on a new ICO and looking to partner with a NY developer to build a next generation residential building.
How do you unwind from a busy day? Broadway shows, spiritual class, high tech presentation, Blockchain event, a good book.
Favorite book or author: "The Seat of The Soul" by Gary Zukav
Favorite movie: "The Thomas Crown Affair"
Last song you purchased/downloaded? "Kiss me" by Ed Sheeran
One word to describe your work environment: Eclectic
Rules to live by in business: I only make a deal if it is beneficial to all parties.
What is your dream job? Advisor to presidents of countries on how to make the world a place free of wars, poverty, and diseases.