Professional Profile: Steven Sorrenti 2017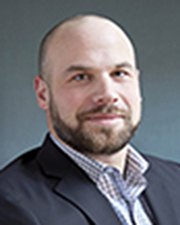 Steven Sorrenti
Name: Steven Sorrenti
Title: Senior Associate, Security 
Company: Shen Milsom & Wilke
Location: New York, NY
Birthplace: Islip, NY
Education: Suffolk Community College (Drafting Certification), ASIS PSP Certification
First job outside of real estate: Shipping department for a cookie manufacturer.
First job in real estate or allied field: Cosentini Associates
What do you do now and what are you planning for the future? Right now, I am the lead technical designer for our New York security discipline. My plans are to continue to grow at my position within SM&W. I want to expand my project portfolio, work with the world's top architecture firms, and continue my career at this amazing consulting firm.
How do you unwind from a busy day? Spending time with my family and listening to music. I am teaching myself how to play guitar.
Favorite book or author: Biographies about musicians and influential people.
Favorite movie: Jason Bourne Series
Last song you purchased/downloaded? (Album) Black Country Communion. I like to support the artist and buy the full album.
One word to describe your work environment: Focused
Rules to live by in business: Product quality, responsiveness and always deliver on time!
What is your dream job? Motorsports field engineer for a Formula 1 team (my true dream job is to be a Formula 1 driver).