Professional Profile: Steven Charney 2017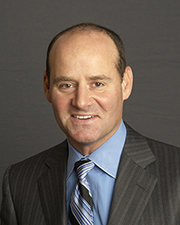 Steven Charney
Name: Steven Charney
Title: Chairman
Company: Peckar & Abramson, P.C.
Location: New York, NY
Birthplace: Montclair, NJ
Family: Wife Cindy, two sons, Ross and Cole.
College: Law School – Seton Hall University; Graduate School – New Jersey Institute of Technology; Undergraduate School – Syracuse University
First job unrelated to your current field: Turner Construction Company. Field Engineer
First job in current field: Peckar & Abramson, associate attorney
What your firm does now and its plans for the future? Construction law and other commercial practice areas, including international dispute resolution, white collar criminal, corporate, compliance, real estate, labor and employment
Hobbies: Music, golf, wine and boating
Favorite novel: "The Godfather"
Favorite film: "The Godfather"
Keys to success: Other than hard work, recognizing strengths and weakness in both yourself and others, and keeping your ego out of the mix.