Professional Profile: Steve Emspak 2017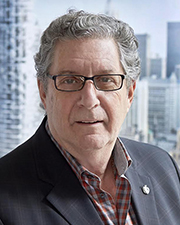 Steve Emspak
Name: Steve Emspak
Title: Partner
Company: Shen Milsom & Wilke, LLC
Location: New York City
Birthplace: New York City
Education: Associates Degree Electronics Technology
First job outside of real estate: Electronics Design Engineering
What do you do now and what are you planning for the future? Senior management at SM&W addressing issues that encompass personnel, real estate management and specific project work related to mission critical environments. Renovating my barn!
How do you unwind from a busy day? Music – I enjoy playing guitar. I also enjoy home construction.
Favorite book or author: John Grisham
Last song you purchased/downloaded? Mr. Blue (Clear Light – mid 60's R&R)
One word to describe your work environment: Frenetic
Rules to live by in business: Always see things as your client would see them
What is your dream job? I've spent the last 29 years at my dream job. Good days and bad.