Professional Profile: Sean McIntyre 2017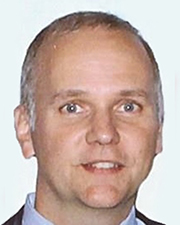 Sean McIntyre
Name: Sean McIntyre
Title: Deputy Director
Company: Mount Vernon Industrial Development Agency
Location: Mount Vernon, NY 
Birthplace: Poughkeepsie, NY
Education: BA, Siena College & Professional Certifications (School of Mortgage Banking, NY Institute of Finance)
First job: Paperboy for The Poughkeepsie Journal (New York State's oldest newspaper!)
First job in real estate or allied field: CMBS/RMBS sales director for S&P
What do you do now and what are you planning for the future? Serve on the Mt. Vernon Mayor's economic development team, where we are endeavoring to achieve comprehensive revitalization for a city with unrivaled geography, great bones, and boundless potential. As for the future, would love to continue contributing to the rebirth of America's small cities.
How do you unwind from a busy day? Hang out with my daughters; catch a t.v. show with my wife; jog in the neighborhood; tinker around with my cherished guitar, banjo or mandolin; READ.
Favorite book or author: "The Alienist" by Caleb Carr
Favorite movie(s): "Dead Poets Society," "The Quiet Man"
Last song/album that you purchased/downloaded? Jason Isbell's latest CD (The Nashville Sound)
One word to describe your work environment: Lively
Rules to live by in business: 1. Be an invaluable resource to clients and colleagues; 2. Under-promise, over-deliver; 3. Maintain a sense of humor and calmness, no matter the circumstances.
If you could invite one person to dinner (living or dead, but not related to you) who would it be and where would you go? Genghis Khan – a remote tavern on the Silk Road
What is your DREAM job? (something other than your current job) U.S. Ambassador to Ireland