Professional Profile: Sean Kelly 2017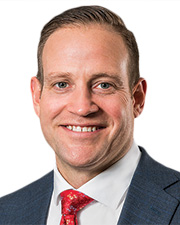 Sean Kelly, Esq. - 2017
Name: Sean Kelly, Esq. - 2017
Title: Senior Director – Investment Sales
Company: Ariel Property Advisors
Location: Brooklyn, NY
Birthplace: Brooklyn, NY
Education: B.S. in Finance and Small business entrepreneurship from the University of South Carolina; J.D. from St. John's University School of Law
First job: Union Ironworker
First job in real estate or allied field: Attorney
What do you do now and what are you planning for the future? I am focused on investment sales in my core markets, which are Brooklyn Heights, Dumbo, Downtown Brooklyn, Boerum Hill, Fort Greene, Clinton Hill and Williamsburg.
How do you unwind from a busy day? Play hide-and-seek with my two daughters, although my oldest keeps her eyes open. My youngest follows whatever her sister does.
Favorite book or author: "Born to Run" by Bruce Springsteen (Yes the book).
Favorite movie: "Remember the Titans""
Last song/album that you purchased/downloaded? The Best of Morrissey
One word to describe your work environment: Determined
Rules to live by in business: Over-communicate. Listen (really listen). We were given two ears and one mouth for a reason. Be honest. Be early. Have passion for what you. Treat others as you'd like to be treated. Think before you react.
If you could invite one person to dinner (living or dead, but not related to you) who would it be and where would you go? Man, I'd like to break bread with Jerry Rice or Walter Payton. It would have to be at Peter Luger's.
What is your DREAM job? (something other than your current job):Stay at home dad or professional golfer. In both, you need to be consistent yet adaptable.