Professional Profile: Michael Joy 2018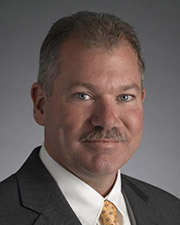 Michael Joy
Name: Michael Joy
Title: Partner
Company: Raich Ende Malter & Co. LLP (REM)
Location: Melville, NY
Birthplace: Rockville Centre, NY
Education: SUNY, Accounting, B.S.
First job: Newspaper delivery boy
First job in real estate or allied field: Staff accountant at a small accounting firm in Hauppauge, NY.
What do you do now and what are you planning for the future? I am currently partner-in-charge of REM's Real Estate practice. I plan to continue to build strong relationships with my clients.
How do you unwind from a busy day? Watch sports
Favorite book or author: Dean Koontz
Favorite movie: Lord of the Rings film series
Last song/album that you purchased/downloaded? Chris Botti, Impressions
One word to describe your work environment: Challenging
Rules to live by in business: Under-promise and over-deliver. This allows you to live up to your commitments.
If you could invite one person to dinner (living or dead, but not related to you) who would it be and where would you go? Warren Buffet. We would go to his favorite steakhouse, Gorat's Steakhouse in Omaha Nebraska.
What is your dream job? Money manager