Professional Profile: Mark Cavagnero 2017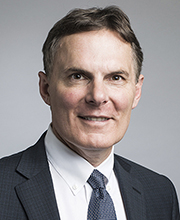 Mark Cavagnero
Name: Mark Cavagnero
Title: Founding Principal
Company: Mark Cavagnero Associates
Location: San Francisco, CA
Birthplace: Torrington, CT
Education: Harvard University + UC Berkley
First job outside of real estate: Pumped gas in the summers throughout high school.
First job in design or allied field: My first job was in the office of Edward Larrabee Barnes Associates in New York City.
What do you do now and what are you planning for the future? I am an architect based out of San Francisco. I focus on designing impactful projects and currently expanding our portfolio in New York and other parts of the globe.
How do you unwind from a busy day? Read
Favorite book or author: Richard Russo
Favorite movie: "The Deer Hunter"
Last song you purchased/downloaded? John Coltrane
One word to describe your work environment: Relaxed
Rules to live by in business: Be honest, work hard, and communicate clearly.
What is your dream job? Designing cars for Maserati