Professional Profile: Marc Hochlerin 2018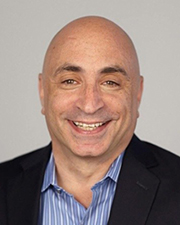 Marc Hochlerin
Name: Marc Hochlerin
Title: Principal
Company: Shen Milsom & Wilke
Location: New York - Global
Birthplace: New York City
Education: New York Institute of Technology, Old Westbury (briefly), College of Musical Knowledge (Lifetime).
First job outside of real estate: In high school as assistant manager of the Shore Tennis Club in Port Washington, LI (where the qualifying rounds of the US Open were held before the USTA Billie Jean King Tennis National Tennis Center was built).
First job in real estate or allied field: Co-founder of Ace Audiovisual
What do you do now and what are you planning for the future? We work with end-user clients, architects, developers, facilities & RE/project management professionals providing guidance on their design/planning initiatives for acoustical, audiovisual, IT, security & medical equipment planning. My role is in leading client engagement throughout the design/project process and focusing SM&W's global resources on our client's requirements so that they can realize their full vision for the built environment. The future involves continuing to learn every day & introducing innovation and best practices for our clients.
How do you unwind from a busy day? Mush my dog. Watch the news. Mush my dog.
Favorite book or author: "An Empire Wilderness" by Robert Kaplan
Favorite movie: "Casablanca"
Last song you purchased/downloaded? "Back Roads and Abandoned Motels" – The Jayhawks
One word to describe your work environment: Engaging.
Rules to live by in business: Don't cross the alligator til the alligator crosses the road. It all counts. It's not what you've done, it's what's you're doing. Give first & give back.
What is your dream job? Dog Whisperer.