Professional Profile: Marc Hochlerin 2017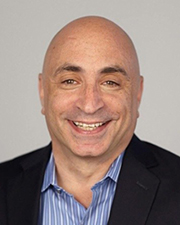 Marc Hochlerin
Name: Marc Hochlerin
Title: Principal
Company: Shen Milsom & Wilke
Location: 417 Fifth Ave., New York, NY 10016
Birthplace: New York City
Education: Attended NYIT
First job outside of real estate: Drummer in the original Rock Band "Mazarin" www.MazarinMusic.com
First job in real estate or allied field: Audiovisual Design/Contracting – co-founder of Ace Audiovisual.
What do you do now and what are you planning for the future? I do client engagement for SM&W. SM&W is an independent, global consulting and technology design firm with expertise in integrated building technologies including acoustic design, audiovisual / multimedia, information technology, physical security, and medical equipment planning. We work with architects, developers, building owners & tenants. Our areas of practice include a vast array ranging from commercial & institutional interiors, legal & finance, hospitality, healthcare, higher ed, entertainment, cultural, museum, transportation, and convention centers. The medical equipment planning is new to me. I look forward to learning more about our healthcare technology services.
How do you unwind from a busy day? A good meal, playing with my dog, listening to music, CNN, MSNBC, Anthony Bourdain & Wicked Tuna.
Favorite book or author: "Empire Wilderness" by Robert D. Kaplan.
Favorite movie: Casablanca
Last song you purchased/downloaded? Beginner At The Blues – Frankie Miller
One word to describe your work environment: Engaging.
Rules to live by in business: Slow and steady wins the race. Not what you've done, it's what you're doing. Know your client, Listen, Follow-up. Demonstrate your value with evidence of successful outcomes. Always do what you say & always build trust. Do what you love!
What is your dream job? To work for an animal, pet rescue organization.