Professional Profile: Kristine Schmidt 2017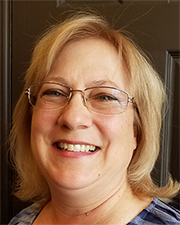 Kristine Schmidt
Name: Kristine Schmidt
Title: President
Company: Environmental Geese Control, Inc.
Location: Shirley, NY
Birthplace: Nassau, NY
Education: Grumman Data Systems Technical School
First job: Town of Hempstead Life Guard
First job in real estate or allied field: Goose, dog handler/trainer
What do you do now and what are you planning for the future? I currently own my own company. After 25 years in programming with dog training as a hobby, my hobby has now become my job. After this I hope for a relaxing retirement with my dogs.
How do you unwind from a busy day? Play with my puppies
Favorite book or author: "Dune" by Frank Herbert
Favorite movie: "Born Free"
Last song/album that you purchased/downloaded? "American Pie" by Don McLean
One word to describe your work environment: Enjoyable, to be outside working with the best partner, my dog.
Rules to live by in business: Honesty, reliability, there is knowledge to learn in everything you do.
If you could invite one person to dinner (living or dead, but not related to you) who would it be and where would you go? Jane Goodall, a picnic outside surrounded by the nature we both love.
What is your dream job? Dolphin trainer.