Professional Profile: Kristi Buchler 2017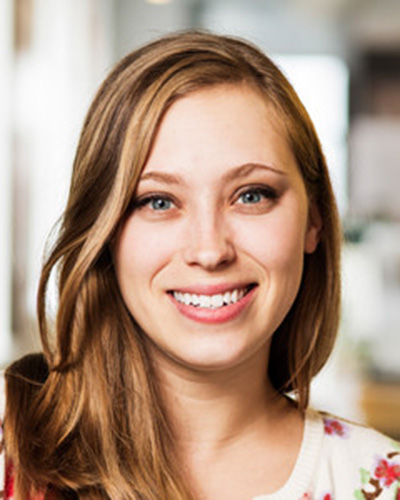 Kristi Buchler
Name: Kristi Buchler
Title: Designer, Associate
Company: IA Interior Architects
Location: 257 Park Ave. South, New York, NY
Birthplace: Effingham, Illinois
Education: BA Interior Design, University of Kentucky; M.ARCH Savannah College of Art and Design
First job outside of real estate: Making and selling ice cream at my hometown ice-cream shop, the place to be during the summer in my small town.
First job in real estate or allied field: Internship at BAM Studio, New York
What do you do now and what are you planning for the future? I'm delighted to be an architect and designer in IA's New York office – I balance a mix of design, project management, and technical duties while working on projects for a national co-working company, an Internet retailer, and international tech companies. I'm always excited to see what new and exciting things we can come up with for our innovative, diverse clients.
How do you unwind from a busy day? I unwind by going for a walk around my Brooklyn neighborhood or watching a movie.
Favorite book or author: Roald Dahl, Ernest Hemingway, Ursula K. Le Guin
Favorite movie: Difficult to pick just one! Faves include: "Amelie," "Apollo 13" and "Pan's Labyrinth"
Last song you purchased/downloaded? Nina Simone – "See Line Woman"
One word to describe your work environment: Exciting!
Rules to live by in business: Listen. Be open and honest. Do what you say you will do. Question the status quo. Have fun!
What is your dream job? Designing vessels and habitats for outer space. The perfect mix of architecture and science fiction!