Professional Profile: Jennifer Wengender 2017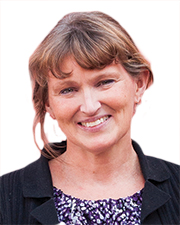 Jennifer Wengender - 2017
Name: Jennifer Wengender - 2017
Title: Mechanical Engineer, Senior Associate
Company: Clark Patterson Lee
Location: Rochester, NY
Birthplace: Poughkeepsie, NY
Education: BS Mechanical Engineering
First job outside of real estate: Champion products, apparel manufacturing – safety and environmental compliance
First job in real estate or allied field: Clark Patterson Lee
What do you do now and what are you planning for the future: Mechanical engineer, specializing in plumbing and fire protection. I specialize in this currently and plan to continue in the future!
How do you unwind from a busy day in real estate: Clash of Clans
Favorite book or author: "Harry Potter" series
Favorite movie: "A Knights Tale"
Last song you downloaded: Eagles Greatest Hits
One word to describe your work environment: Busy
Rules to live by in business: Work hard and be efficient at work, so you can enjoy being home with family after.
What is your dream job: Retirement