Professional Profile: Jay Eichel 1995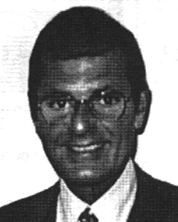 Jay Eichel - 1995
Name: Jay Eichel - 1995
Title: President
Company: Accord Construction Inc.
Location: 505 Eighth Ave., New York, NY
Birthplace: N/A
Services offered:
General contracting/construction management
Current projects:
Gianni Versace,647 Fifth Ave.; National Basketball Association, 645 Fifth Ave.; ABC/Capital Cities, 47 W. 60th St.; Sony Theaters, LI., Jacobson Partners, 595 Madison Ave.; Musex, N.A.,10 Rockefeller Plaza
Business philosophy:
Not content to rest on its achievements, every effort is made to continually improve all aspects of the company operations, allowing it to provide a greater range of services at the most economical cost.
Brief history:
Accord Construction Inc. specializes in interior renovations and alterations for corporate and institutional facilities. Since our inception, we have upheld a reputation for integrity, and our work demonstrates a commitment to quality that is unparalleled in the construction industry. Every effort is made to complete projects on time and within budget, regardless of their size and scope. These attributes in a short time have attained for Accord Construction a position among the premier interior renovation and alteration companies in the industry today.