Professional Profile: Jason Bauer 2018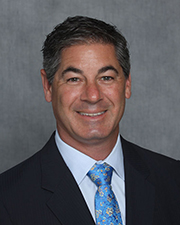 Jason Bauer
Name: Jason Bauer
Title: Licensed Real Estate Salesperson
Company: DJK Residential 
Location: 101 Fifth Ave., 7th Floor, New York, NY 10003   
Birthplace: Boston, MA
Education: MBA from Rice University / BFA in Industrial Design and Engineering from Rochester Institute of Technology (RIT)
First job outside of real estate: Industrial Designer for Walter Dorwin Teague Associates
First job in real estate or allied field: DJK Residential
What do you do now and what are you planning for the future? I am a full-time real estate salesperson and plan to continue my career in the industry
How do you unwind from a busy day in real estate? Glass of red wine and a home-cooked meal.
Favorite book or author: "Papillon" by Henri Charrière
Favorite movie: "Caddyshack" and "The Thomas Crown Affair." This is always a tough question – there are so many good movies.
Last song you purchased/downloaded? Andrew Bird's "Give It Away"
One word to describe your work environment: Exciting
Rules to live by in business: Be true to yourself and understand that everything happens for a reason. Appreciate your health and happiness every day, and enjoy the journey of life because it moves quickly. Be kind and honest, respect others and treat everyone fairly.
If you could invite one person to dinner (living or dead) who would it be and where would you go? Abraham Lincoln and I would cook at home.
What is your dream job? What I am doing right now! I love everything about real estate. From working with people and helping/negotiating on behalf of clients to studying architecture and managing projects, this career allows you to be creative and form your own path.