Professional Profile: Jacob Bess 2018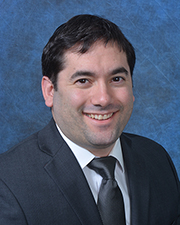 Jacob Bess
Name: Jacob Bess
Title: Risk Management Advisor
Company: The Wilhelm Agency
Location: Lakewood, NJ 
Birthplace: Los Angeles, CA
Education: BA- BMG –New Jersey, PCS- Real Estate
First job outside of real estate: Sales Manager for Tech Company
What do you do now and what are you planning for the future? I'm a consultative, value-driven risk manager and insurance broker, which means I essentially do three things for real estate owners, developers, and contractors: First, I evaluate and analyze your company's risk, then I help structure a plan using various methods of risk management and risk transfer strategies and finally, I allow you to decide what risks are worth taking and what are worth insuring. Throughout the process my goal is to ensure that you're getting the most value for your insurance dollar, and that we have a focus on overall reduced cost of risk long term. Looking forward, I'll continue using a risk management approach to insure and protect billions of dollars of real estate as well as helping contractors grow across the country with the rest of the Wilhelm Agency team.
How do you unwind from a busy day? Spending time with my kids and hearing about their day, then grabbing a drink and watching sports!
Favorite book or author: Dale Carnegie
Favorite movie: Forrest Gump
Last song you purchased/downloaded? "Lose Yourself"
One word to describe your work environment: Committed
Rules to live by in business: Bringing positive energy, as well as focusing on what the client wants and not what you want to sell. Stay strong to your values and with patience and perseverance you can accomplish anything.
What is your dream job? Comedian