Professional Profile: Howard Kravetz 2017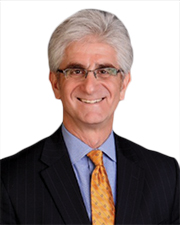 Howard Kravetz - 2017
Name: Howard Kravetz - 2017
Title: Associate Real Estate Broker
Company: RE/MAX 1st Commercial
Location: Pittsford, (Rochester) NY
Birthplace: Rochester, NY
Family: Sons Adam (25), Nate (21), daughter Mikayla (23), father who's is 98 and two sisters
College: Prescott College Arizona
First job unrelated to your current field: NYC Cab Driver
First job in current field: Sales associate with Galvin Realty Group ('88)
What your firm does now and its plans for the future? Full service commercial brokerage and consulting. We represent sellers and landlords, buyers and tenants and plan to keep giving our clients great service.
Hobbies: Cycling, skiing (I'm an instructor at Bristol Mountain) swimming, writing for my BLOG site, www.LiveandRebel.com
Favorite novel: "The Alchemist" by Paulo Coelho
Favorite film: "Shawshank Redemption"
Keys to success: I call or write personal notes to clients and prospects, have regular face to face meetings, keep my word and work by referral.
Person(s) you most admire (outside of family): Craig Bullock (director of the Assisi Institute)
If you had to choose a different profession, what would it be? Writer