Professional Profile: Gerald Raymond 2017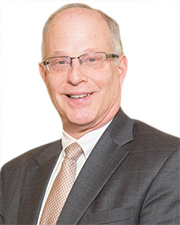 Gerald Raymond - 2017
Name: Gerald Raymond - 2017
Title: Partner
Company: Tully Rinckey PLLC
Location: Syracuse, NY
Birthplace: Syracuse, NY
Family: My wife, Lori and my stepson, Louis
College: B.S. SUNY Brockport; M.S. Syracuse University; J.D. Syracuse University
First job unrelated to your current field: Teaching in Watertown, NY
First job in current field: Solo practitioner in Syracuse
What your firm does now and its plans for the future? Our firm provides general practice legal services to both businesses and individuals. My practice focuses on real estate transactions, representation of commercial and private landlords, criminal defense and civil litigation. I also handle estate planning and probate as well as business matters; including formation of corporations and Limited Liability Corporations. In addition to the aforementioned practice areas, I provide family and matrimonial legal services with a particular focus on child custody and child support matters.
Hobbies: Travel, working out, cycling and attending concerts
Favorite novel: I actually prefer non-fiction. My most recent favorite books are "The Forgotten Man", and "The Boys in the Boat"
Favorite film: "The Big Chill"
Keys to success: Persistence and a willingness to learn new things
Person(s) you most admire (outside of family): On the political side, I admire Abraham Lincoln. On the legal side, I admire Antonin Scalia. From a business perspective, I admire Warren Buffett.
If you had to choose a different profession, what would it be? Either teaching at the college level or being a corporate trainer. However, I think I would be happy doing anything that involves presentations or public speaking.