Professional Profile: George Steffani 2018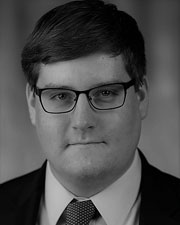 George Steffani - 2018
Name: George Steffani - 2018
Title: Director, Investment Sales
Company: Lee & Associates NYC
Location: New York, NY
Birthplace: Hackensack, NJ
Education: Cornell University School of Hotel Administration
First job: Waiting tables and teaching children's cooking lessons
First job in real estate or allied field: Intern with sbe Hotel Group
What do you do now and what are you planning for the future? Commercial real estate broker with a focus on New York City boroughs and submarkets. Currently my focus is across all asset classes, but plan on specializing in hospitality in the future.
How do you unwind from a busy day? Noise cancelling headphones and a hot tea.
Favorite book or author: Stephen King
Favorite movie: "The Departed"
Last song/album that you purchased/downloaded? Casoy" by FKJ
One word to describe your work environment: Tidy
Rules to live by in business: Pertinent and reliable information is the key to informed decision making. You're only as good as the information you possess.
If you could invite one person to dinner (living or dead, but not related to you) who would it be and where would you go? Sonny Rollins to talk musicianship and jazz while eating sushi at TAO.
What is your DREAM job? (something other than your current job) I've always thought about going back to my roots in the restaurant industry. Creating a quick service restaurant concept has been an aspiration for some time.