Professional Profile: Gary Maranga 2018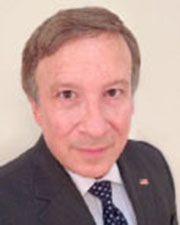 Gary Maranga
Name: Gary Maranga
Title: Principal
Company: The Design Alliance 
Location: 142 Joralemon St., Brooklyn, NY 11201
Birthplace: Brooklyn, NY
Family: Wife Kate, children Gabrielle, Gillian, Gene
Colleges: Syracuse University; Architectural Association; Columbia University
First job unrelated to your current field: Paperboy
First job in current field: Design/Build of own NYC rooftop apartment
What your firm does now and its plans for the future? The Design Alliance is an experienced, award winning, full service architectural firm with traditional design studio principles in practice. TDA offers professional design, contract documents, zoning and administrative services for wide ranging project types vary in complexity, costs, scope and scale. Projects include new buildings, restoration and alteration for mixed-use, commercial, residential, institutional, healthcare, municipal and community facilities. TDA hopes to continue integrating alternative, sustainable design solutions throughout the built environment among diverse teams of artist, creators and designers.
Hobbies: Music, travel, fly-fishing
Favorite novel: "The Universal Traveler" by Koberg
Favorite films: "The Dark Knight"
Keys to success: Problem solving and goal focus
Person(s) you most admire (outside of family): Those who adopt a child
If you had to choose a different profession, what would it be? Commercial advertising.