Professional Profile: Gary Joshua 2017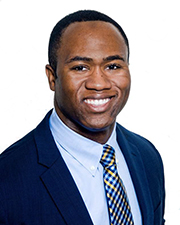 Gary Joshua
Name: Gary Joshua
Title: Associate
Company: WSP
Location: One Penn Plaza, New York, NY 10119
Birthplace: West Orange, NJ
Education: Southern Illinois University, Carbondale, IL (B.S. Electrical Engineering)
First job outside of real estate: U.S. Marine; Infantry
What do you do now and what are you planning for the future? I am an electrical engineer at a professional design firm. I work in the commissioning department which focuses primarily on verifying equipment operation in new and existing buildings. My future plans within WSP are to work on growing our special inspections portfolio.
How do you unwind from a busy day? I go to the gym in the mornings and spend time with my dog or play video games in the evenings.
Favorite book or author: I generally read non-fiction pertaining to current events, however, currently I'm been reading the Game of Thrones series by R.R. Martin.
Favorite movie: "New Jack City"
Last song you purchased/downloaded? Wu-Tang Clan – "Triumph"
One word to describe your work environment: Dynamic
Rules to live by in business: Be thorough. Be honest. Be humble.
What is your dream job? My dream job would be to own a struggling professional NBA or NFL franchise and turn them into a championship team.