Professional Profile: Diane Ramirez 2019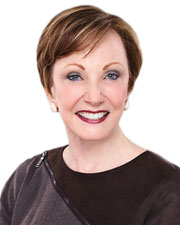 Diane Ramirez - 2019
Name: Diane Ramirez - 2019
Title: Chairman & Chief Executive Officer
Company: Halstead Real Estate
Location: New York, NY
Birthplace: Jackson Heights, Queens
First job: Assistant to the president of Chesebrough-Ponds
First job in real estate or allied field: Real estate agent in Palm Beach, Florida
What do you do now and what are you planning for the future? I lead Halstead, a top residential RE firm in the New York Metropolitan Area. We have 1,400 sales and rental agents located throughout NYS, New Jersey and Fairfield County, Conn. I look forward to continuing to lead with passion and, in addition, I'm honored to have recently been appointed as chairperson of the Board of Directors for Leading RE Companies of the World, the network of nearly 600 of the world's market-leading independent residential brokerages. My role will begin officially in February and my involvement with the organization will be an exciting complement to the work we are doing every day at Halstead.
How do you unwind from a busy day? I have dinner with my husband and we catch each other up on our days.
Favorite book or author: A book written by a friend of mine who I greatly admire, Mike Staver, "Leadership Isn't For Cowards: How to Drive Performance by Challenging People and Confronting Problems," has had a profound impact on how I lead my company.
Favorite movie: I try to get to the movies most weekends and one film I saw recently and loved was Bohemian Rhapsody.
Last song/album that you purchased/downloaded? I have loved listening to Lady Gaga, especially her songs from A Star Is Born.
One word to describe your work environment: Collaborative
Rules to live by in business: "Give it your all" and "Be consistent"
If you could invite one person to dinner (living or dead, but not related to you) who would it be and where would you go? Steve Jobs, and I would love to have him at my club in Manhattan, The Lotos Club. It is exactly where Clark Halstead and I met for tea the day we decided to start Halstead Real Estate together.
What is your DREAM job? (something other than your current job) I am truly living my dream right now as the CEO of Halstead – I would not want it any other way.