Professional Profile: Dennis Michel 2018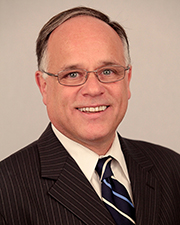 Dennis Michel
Name: Dennis Michel
Title: HVAC Trade Leader, Commercial Sector
Company: AKF
Location: One Liberty Plaza, 165 Broadway, New York, NY
Birthplace: Glendale, Queens, NY
Education: NYC Technical College
First job outside of real estate: Newspaper delivery route at age 14
What do you do now and what are you planning for the future? I am responsible for senior leadership, client relations, and technical guidance for AKF's commercial sector.
How do you unwind from a busy day? Go home and spend time with my family.
Favorite book or author: "The Little Engine That Could"
Favorite movie: "The Good, The Bad and The Ugly"
Last song you purchased/downloaded? Pink Floyd – "Comfortably Numb"
One word to describe your work environment: Challenging
Rules to live by in business: Honesty and empathy. Provide service as if it was your own building.
What is your dream job? Back-up singer and tambourine player in a rock band.