Professional Profile: Colby Smith 2017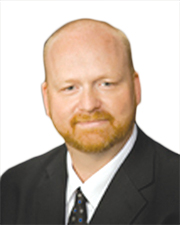 Colby Smith - 2017
Name: Colby Smith - 2017
Title: CEO | President
Company: Colby Development LLC
Location: 21 Dolphin Drive, Grand Island, NY 14072
Birthplace: Buffalo, NY
Family: Five sons: Micah, Colby Jr., Caleb, Luke, Jeremiah. Three grandsons: Liam, Hunter, Brody
College: Erie Community College
First job unrelated to your current field: Buffalo News carrier
First job in current field: Maintenance tech
What your firm does now and its plans for the future? We are a full service real estate firm focused on customer centric brokerage, development, and management. We plan to continue delivering these service as well as expand our owner representation service in the surrounding market.
Hobbies: Coca-Cola collectables and antiques.
Favorite novel: "My Side of the Mountain" by Jean Craighead George (since childhood)
Favorite film: "Die Hard"
Keys to success: Honest ethical relations and collaboration.
Person(s) you most admire (outside of family): Frank Ciminelli
If you had to choose a different profession, what would it be? Educator