Professional Profile: Christina Simanca-Proctor 2017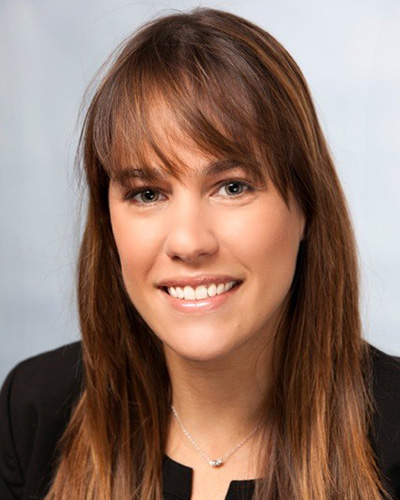 Christina Simanca-Proctor - 2017
Name: Christina Simanca-Proctor - 2017
Title: Partner
Company: Belkin Burden Wenig & Goldman, LLP
Location: New York City
Birthplace: New York City
Education: University of Wisconsin, B.A. and State University of New York at Buffalo, J.D
First job outside of real estate: Procurement associate at the Net-A-Porter Group in London, England
First job in real estate or allied field: Associate, Rosenberg & Estis, P.C.
What do you do now and what are you planning for the future? I represent our clients in commercial and residential summary proceedings and foreclosure actions. I hope to bring new clients into the firm and handle more cases involving transient occupancy and illegal hotel use as AirBnB.com issues are a big part of New York City real estate. How do you unwind from a busy day? Reading the newspaper or watching a New York Rangers game
Favorite book or author: Malcom Gladwell
Favorite movie: It's a Wonderful Life
Last song you purchased/downloaded? "We Own the Sky"
One word to describe your work environment: Collegial
Rules to live by in business: Listen closely, work harder, and network for at least one hour every week.
What is your dream job? Pilot.