Professional Profile: Christian Johannessen 2008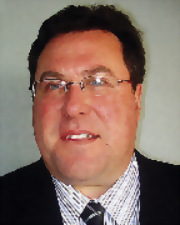 Christian Johannessen - 2008
Name: Christian Johannessen - 2008
Title: Principle Broker
Company: C/S Real Estate Advisors, LLC
Location: Four Jefferson Plaza, Ste. 501, Poughkeepsie, N.Y.
Birthplace: Poughkeepsie, 1958
Family: Mother, Gwen; brothers, Roy & Eric; nieces, Amy & Caitlyn; nephew, Eric College: University of Houston First job in real estate or allied field: Established Trendsetter Realty Group, LTD What do you do now and what are you planning for the future? Currently engaged in providing multi-disciplined Corporate Real Estate Services with emphasis on tenant representation leasing, sales, valuation, consulting, and asset/construction management. We are moving aggressively toward assisting owners and developers to maximize the current performance of their real estate investments and protect future value through using a comprehensive service approach rarely found in the local market. We expect to increase our presence in the area of real estate consulting under a wide array of specialized services. Hobbies: Gourmet cooking, golf, woodworking Person you admire most (outside of family): Dan Hickey, Jr. Key to success: Always striving to learn from people that are smarter than I am. If you had to choose another vocation what would it be? CEO of a multi-national Corporation.