Professional Profile: Carole Iseneker 2017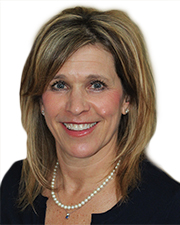 Carole Iseneker - 2017
Name: Carole Iseneker - 2017
Title: Director of Retail Services
Company: Pavia Real Estate Services
Location: 5 Oxford Road, New Hartford, NY
Birthplace: Constableville, NY
Family: Husband and two sons
College: Niagara University, Bachelor of Science in Business Administration with a concentration in Marketing.
First job unrelated to your current field: Swim instructor for young children
First job in current field: Pyramid Management Group, financial analyst
What your firm does now and its plans for the future?:Pavia Real Estate Services is a full-service brokerage company specializing in commercial real estate sales and leasing of retail, office and investment properties. I hope to grow our tenant representation division along with sales and leasing for our existing shopping center clients.
Hobbies: Avid runner, cross-fit, skiing and watching baseball!
Favorite novel: So many, but I love to read and learn about nutrition.
Favorite film: Whoa, too many but Titanic is right up there.
Keys to success: Work hard, stay honest, enjoy what you do.
Person(s) you most admire (outside of family): Josephine Cochrane – she invented the dishwasher.
If you had to choose a different profession, what would it be?:Flipping houses!