Professional Profile: Brian Ezra 2016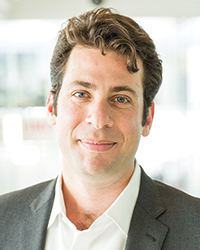 Brian Ezra 2016
Name: Brian Ezra 2016
Title: Founding Principal
Company: Avery Hall Investments
Location: New York
Birthplace: Park Slope, Brooklyn
Education: B.A. in International Relations from Tufts University and a Masters of Science in Real Estate Development from Columbia University.
First job outside of real estate: Pizza Delivery
First job in real estate or allied field: Property Manager for Midwood Investment & Development
What do you do now and what are you planning for the future? Our firm's primary focus is now Brownstone Brooklyn. In the future I see the company expanding our activities in Brooklyn and expanding our reach to other boroughs.
How do you unwind from a busy day in real estate? Cycling through New York City, playing piano and some days, basketball with friends.
Favorite book or author: Big fan of Gary Shteyngart.
Favorite movie: Spaceballs or Inglorious Basterds
Last song you purchased/downloaded? Selena Gomez / Same Old Love
One word to describe your work environment: Focused.
Rules to live by in business: Be detail–oriented.
If you could invite one person to dinner (living or dead, but not related to you) who would it be and where would you go? President Obama, to Totonno's Pizzeria in Coney Island
What is your DREAM job? (something other than your current job) Transportation planner.