Professional Profile: Brent Capron 2017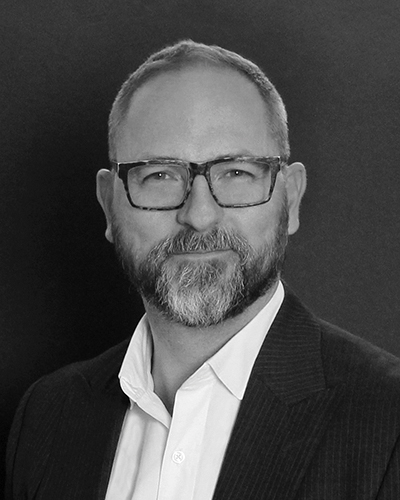 Brent Capron
Name: Brent Capron
Title: Interior Design Director
Company: Perkins + Will
Location: New York, NY  
Birthplace: Colorado Springs, Colorado 
Education: Carnegie Mellon University in Pittsburgh, Pennsylvania – Bachelor's degree in Architecture
First job outside of architecture/interior design: Both my father and grandfather were landscape architects, so I was landscaping at a very young age. They finally started paying me somewhere along the line.
First job in architecture/interior design: For a summer, I worked as an intern for Pierce Segerberg and Associates in Denver/Vail. It's a 50 person high-end residential and resort architecture firm based in Vail, Colorado with an office in Denver.
What do you do now and what are you planning for the future? As the interior design director of Perkins+Will's New York office, I am responsible for leading the creative efforts of the corporate interiors practice and strengthening client relationships in the northeast.
How do you unwind from a busy day in architecture/interior design? I enjoy spending time with my family and have started running again. I try to see live music as much as possible and love going to shows where I don't know the bands. There is nothing like a live introduction to music.
Favorite book or author: Richard Russo and Michael Chabon are two authors I follow. The former develops amazing storylines around salty characters in places time forgot, and the latter crafts narratives around characters coming of age, outside of the mainstream.
Favorite movie: For years, my answer to this question has been "Towering Inferno." Not only is this the best representation of the disaster movie genre of which I love, but the protagonist Paul Newman was an architect fighting his way to safety, fleeing the destruction of his own creation.
Last song you purchased/downloaded? I recently converted all of my New Order albums from when I was a teenager — Substance is my favorite of them.
One word to describe your work environment: Supportive/inspiring. There is an integrity to Perkins+Will that runs deep here and you feel it every day in the people and the work.
Rules to live by in business: Be honest, communicate and follow up. Treat every meeting as important, otherwise question why you are having it in the first place.
If you could invite one person to dinner (living or dead, but not related to you) who would it be and where would you go? I want to meet Ghandi. It would be great to meet a man that moved mountains with his intellect and conviction. This is kind of the antithesis of "mindfulness" but I'd probably take him to Liquiteria for a smoothie-centric walking meeting. Less chewing, more idea exchanging!
What is your dream job? I was classically trained in voice as a child so I always thought it would great to pursue a career in singing. Not that I could draw a crowd, but if I had an audience, the power to influence people emotionally is addictive.